A unique sailing trip with a unique sailing ship. That is the content of this unique offer. You can now order vouchers for this cruise IJsselmeer including lunch at DagjeuitPagina.nl with a 37% discount from 93.00 for only 59.50.
Click here to order your vouchers for a sailing trip on the IJsselmeer including lunch.
Cruise IJsselmeer:
You must board on board the Stedemaeght for a full day of sailing on the IJsselmeer. One of the most beautiful and richest natural areas in our country. Among other things, you can enjoy the weather conditions, the lake and nature. And if you want you can also do that with a drink (at an additional cost) at the bar.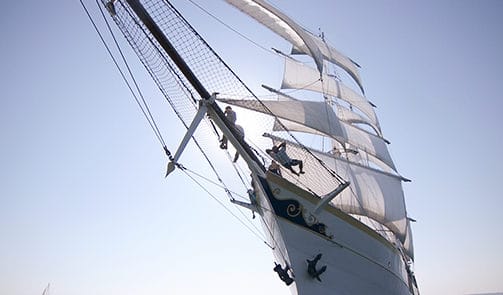 The Stedemaeght:
The sailing ship the Stedemaeght is a ship with 3 masts. An authentic ship, which can absolutely compete with the most beautiful ships in our country. You imagine yourself completely back in the times of the VOC and back in the time when the Dutch sailed all the world's seas. This is due to the beautiful and impressive appearance of this ship. With its impressive sailing surface and beautiful rigging. If you like it, you can help the crew with their work. Have you never sailed before? No worries! The crew is happy to show you the way of sailing.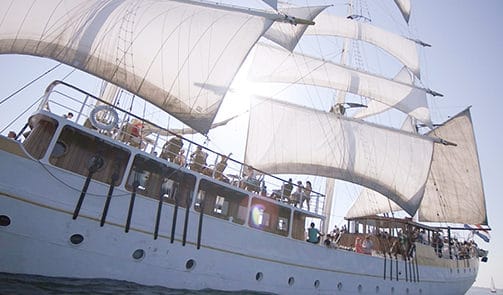 What can you expect during the IJsselmeer cruise:
Once on board, you will be welcomed by the crew and received with a cup of coffee or tea and some goodies. After departure, a course is taken to the former island of Urk or the city of Hoorn. Here you can walk around freely. Lunch is a buffet lunch, including lavish sandwiches, croquette sandwiches, orange juice, mineral water and milk. In the afternoon a snack is also served. The total tour will take approximately 8 hours. In short: an adventure that you will long remember with pleasure!
NB: an upgrade to sail to Pampus or Fort Island is also possible at an additional cost. To be requested through the provider.
Click here to order your vouchers for a sailing trip on the IJsselmeer including lunch.
What others looked at:
Other visitors of DagjeuitPagina.nl also looked at or were interested in a cruise through De Biesbosch from Drimmelen, the boat trip Volendam – Marken Express and a cruise through the port of Rotterdam .
Book your tickets for Cruise IJsselmeer with 3 Master: 59.50