Will you be the new Jos Verstappen and will you make the fastest lap times on the indoor kart circuit of ZERO55 in Apeldoorn or Enschede? Then come and go Karting in an Ekart. Via DagjeuitPage you can now order cheap vouchers for 1 or 2 heats Ekarten with a discount of 21% from 16.50 for only 13.00.
Also click here to order your vouchers for Karting in an Ekart at ZERO55.
Karting in an Ekart:
Come to Apeldoorn or Enschede with your friends, colleagues or family to go karting in an Ekart. Enjoy racing on the indoor circuit without noise or smelly exhaust fumes. Will you be able to make the fastest lap in a safe way? And will you go home as champion? Whether you are an experienced kart driver or just starting your kart career; anyone can race in a kart.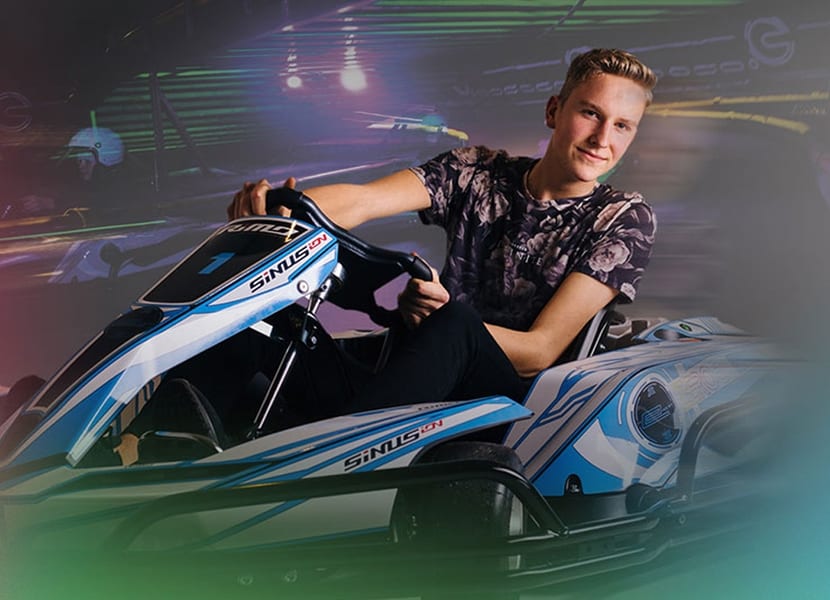 What can you expect from Karting in an Ekart:
Wonderful carefree karting on a challenging and futuristic circuit of up to 340 meters long. The Ekart is equipped with a Booster button. And that's nice when overtaking. You can regulate the speed yourself. In short, you go as fast as you dare. With regard to this offer you can choose from one heat or two heats. A heat lasts 10 minutes. You race in your own clothes. So bring clothes that can take a beating.
NB 1: You must have a minimum height of 1 meter 40 to be able to race in an Ekart.
NB 2: You can also combine your electric kart adventure with Lasertag.
Also click here to order your vouchers for Karting in an Ekart at ZERO55.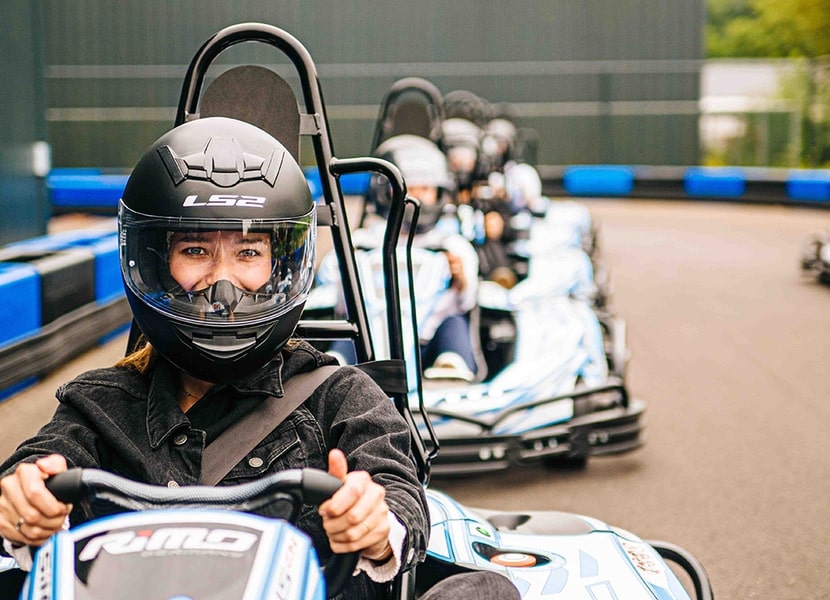 What others looked at:
Other visitors to DagjeuitPagina.nl also looked at or were interested in skiing or snowboarding in SnowWorld , Discount voucher for Ski chalets and Golf course offers.
Book your tickets for Karting in Ekart at ZERO55: Cheap vouchers 13.00