For a cool day out, go ice karting with friends or family on the Icekart track in Rucphen. Do you dare to be the fastest on the ice in karts with spikes in the tires? You can order your voucher via DagjeuitPagina.nl with a 32% discount of 29.50 for only 20.00.
Also click here to order your voucher for an adventurous day of ice karting in Rucphen.
ice carts:
Ice karting or ice karting is slightly different from regular karting. It looks a lot like it, but it's a different dimension. You drive in your electrically powered kart on slippery ice. The tires of your ice kart have spikes for grip. How agile are you with your ice kart? The art is mainly in the right way to cut corners, to be agile, know how to drift and take the ideal line. In addition to using good tactics, having a big heart is also recommended…….. But the most important of all is having fun together. Will you be the champion of your friends club?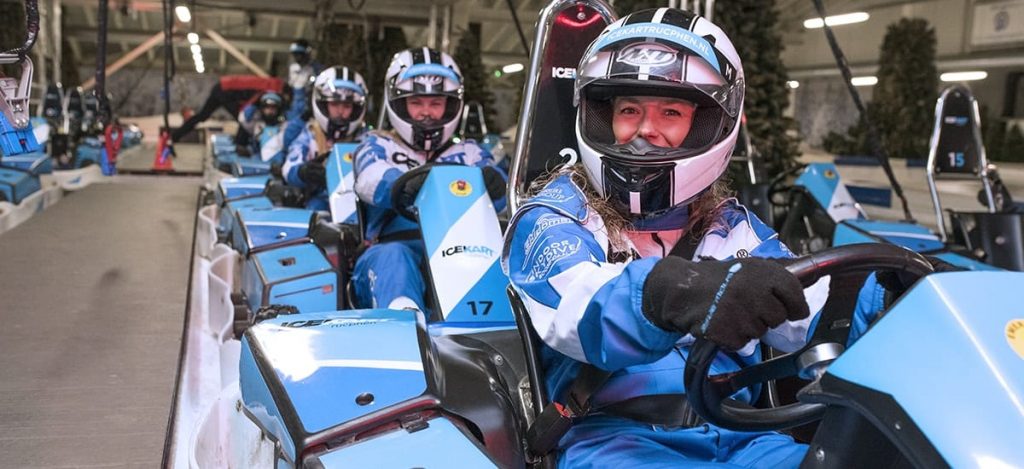 Ice kart center Rucphen:
This offer takes you to the Icekart center of the Netherlands in Rucphen. A course of approximately 3500 meters of smooth ice is waiting for you there. Come to Rucphen for the coolest outing!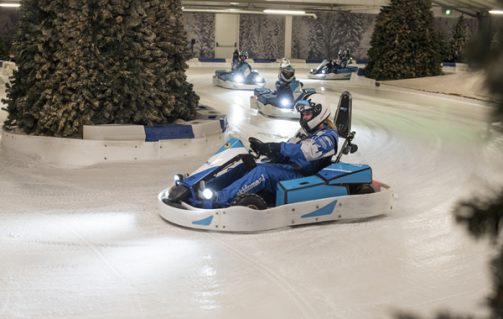 This Ice Karting offer includes:
2 drift sessions per person (1 heat takes at least 10 minutes)
the rental of your helmet and the suit you wear
parking is free
you will receive instructions beforehand
NB: gloves and a balaclava (balaclava) must be worn. You can bring these yourself, but you can also buy them at the Icekart center.
NB2: This offer is valid during off-peak hours on Wednesdays and Thursdays.
Groups:
Ice karting is also excellent for children's parties, bachelor parties, company outings and groups of friends. Or choose from one of the packages, for example combining it with indoor sky diving.
Also click here to order your voucher for an adventurous day of ice karting in Rucphen.
What others looked at:
Other visitors to DagjeuitPagina.nl also looked at whether they were interested in a day of skiing or snowboarding in De Uithof in The Hague.
Book your tickets for Ice karting in Rucphen: Cheap Tickets 20.00