Take a journey through the human body and be amazed. Through DagjeuitPagina.nl you can now order your entrance tickets for Body Worlds in Amsterdam with a 48% discount from 23.95 now for only 12.50.
Visit this unique and permanent exhibition of more than 200 perfectly preserved human bodies. This exhibition was made possible by Gunter von Hagens revolutionary process of plastination. Particularly suitable for young and old and ideal to combine with a day out in Amsterdam.
Click here to order your entrance tickets for the Body's exhibition.
BODY WORLDS:
Go on a journey and discover the unique wonders of our human body. The theme of this permanent exhibition is the search for happiness or find happiness. This high-profile exhibition of the human body is presented in the anatomy museum BODY WORLDS in the heart of Amsterdam! The theme of the exhibition accurately portrays what makes us happy, for example. And you can see the effect of this on our health.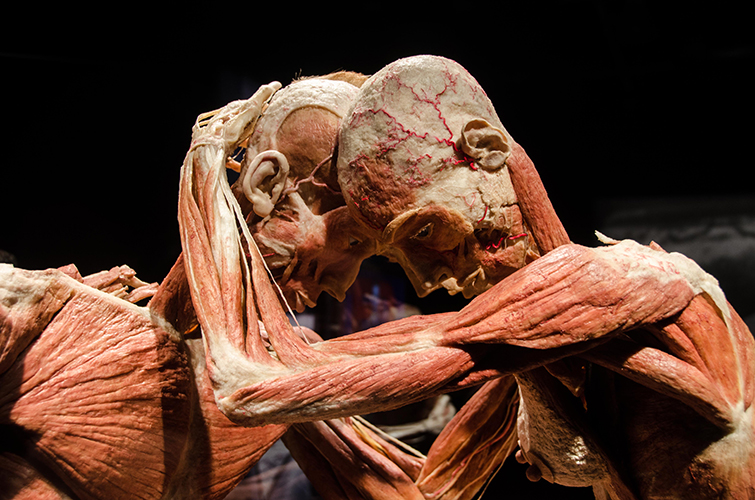 Body Worlds Educational:
BODY WORLDS is a fascinating and educational museum, with more than 200 anatomical specimens of real human bodies. For the professional it is the ultimate way to view the human body in all its facets in a different way and "through different glasses". And for the interested, this permanent exhibition is also a unique and especially fascinating journey through the human body.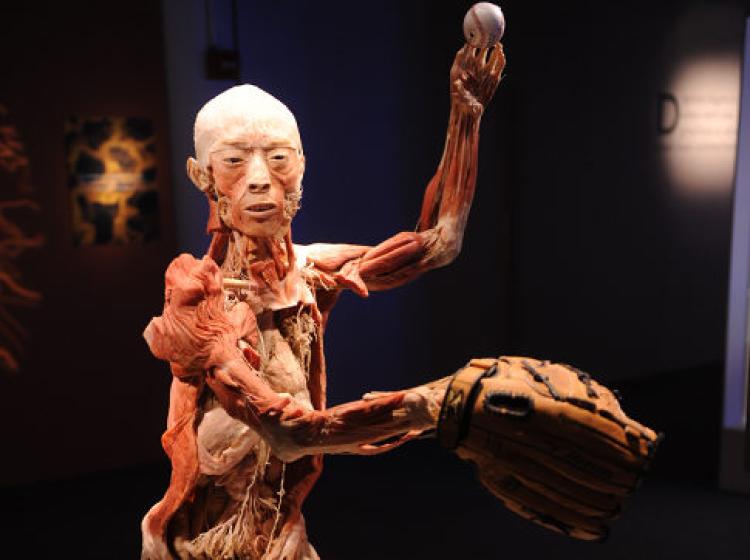 Health:
Among other things, Body Worlds aptly portrays the consequences of certain ways of life for the body. What does it do with certain organs and what does it look like? This exhibition also shows the strength, resilience and fragility of the human body. And also how complex we actually are. But also the how and why. All in all very interesting and especially very educational.
Did you know?
By the way, did you know that Body Worlds was voted number 8 of the best outings museum in Amsterdam by Tripadvisor?
Click here to order your entrance tickets for the Body's exhibition.
What others looked at:
A visit to Body's is ideal to undertake during a nice city trip to Amsterdam. And a city trip is only really successful with a cozy or romantic hotel stay. Click here to book your hotel stay.
A unique way to explore the city is with the spectacular Splashbus. With this amphibian bus you make an approximately 60-minute trip along the many sights. Among other things, you can take a bus across the water! Click here to order your entrance tickets for the Splashbus.
Book your tickets for BODY WORLDS: Discount Tickets from 23.95 for 12.50