An evening of relaxed laughter and enjoying a comedic performance in Boom Chicago in Amsterdam. Via DagjeuitPagina.nl you can now order your entrance tickets cheaply with a 7% discount, from 19.52 for from 17.99. Click here to order your entrance tickets for Boom Chicago Amsterdam. https://www.youtube.com/watch?v=5JrYZIeBuYg
Boom Chicago:
Boom Chicago is the place to be if you are a fan of lightning-fast improvisation scenes. Both scripted scenes and unimaginable, in any case energetic and especially full of humor. Boom's troupe has it all, topped with a swinging sauce of music, multimedia in a slick comedy show.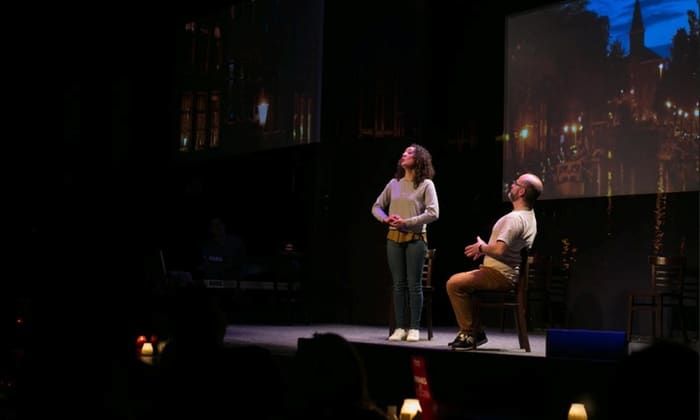 Various shows:
The range of shows in Boom Chicago is quite diverse. In particular, shows are performed under the names: "FaceTime Your Fears", "Sunday Night Live" and "Bango". Which one will it be? The shows are characterized by lightning fast improvisations and interactions, sharp humor with challenging and current topics. Do you want to experience and experience yourself?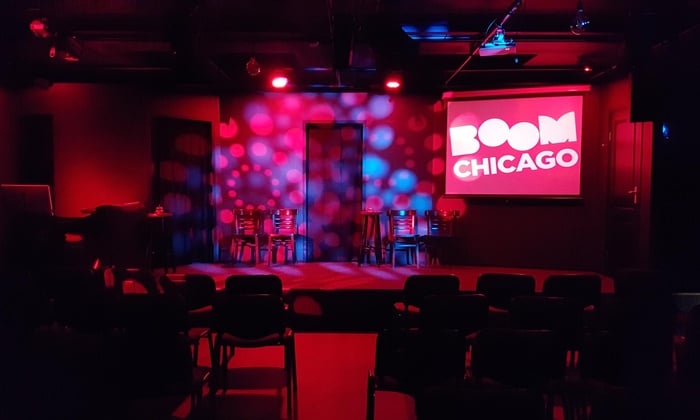 Extensive possibilities:
You can of course enjoy a show of your choice. But you can also come along with friends, colleagues, family or, for example, your family for a funny evening and enjoy laughing. There is also the option of private performances to make it even more intimate.
Escape room:
Don't feel like sitting still and would you prefer something more active? Then you and your group can escape from the escape room in the Rozentheater. Are you able to escape from the escape room developed by the comedy artists? The theme of this escape room is called "Escape through the movies".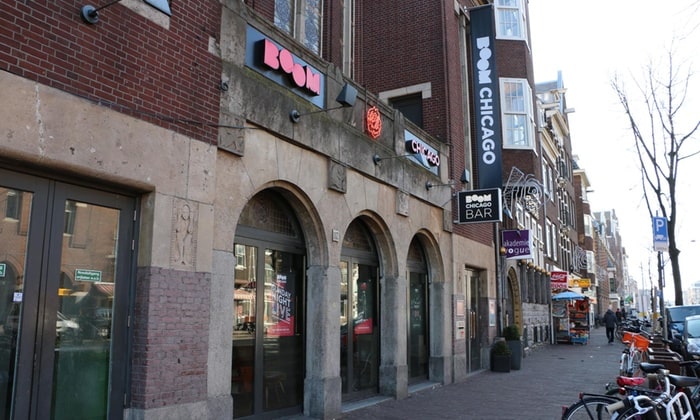 NB: 1 this offer is only valid for the shows on Wednesday, Thursday or Sunday evening. NB 2: The performances on Sunday evening always take place in the Upstairs theater. This theater is located on the top floor and can only be reached by stairs. In addition, all performances are given in the Upstairs theater in July and August. Click here to order your entrance tickets for Boom Chicago Amsterdam.
Book your tickets for Boom Chicago Laughing, Comic and Full of Humor: Cheap Tickets 17.99
From
€ Vanaf 17,99
per person