Have you ever heard of Cryotherapy? Experience the healing power of this unique therapy. You can now experience this yourself at the Freezlab in Amsterdam. Vouchers for once cryotherapy can now be ordered via Dagjeuitpagina.nl with a 40% discount of € 29 for only € 17.50.
Click here to order your voucher for Cryotherapy at Freezlab in Amsterdam.
Cryotherapy:
Cryotherapy is the application of a cold therapy. This therapy is also used in the medical world. Consider, for example, the removal of warts. But it is also used for other therapies, especially in dermatology. Another form of cryotherapy is to expose the body to an extreme cold of approximately -110º Celsius for a short time. This is done in a special cryo cabin with a dry cold environment. This gives the body an intense cold stimulus
Athletes in particular can increase their muscle strength by undergoing this therapy. Another advantage of staying in a cryo cabin is increasing your resistance. A bit like the reverse, after a sauna visit, immerse yourself in an ice-cold plunge pool.
Increasing your resistance can of course be used now that autumn has arrived and winter is imminent. That is the time when the body has less resistance. And that together with an increased number of different types of viruses that are present in the air.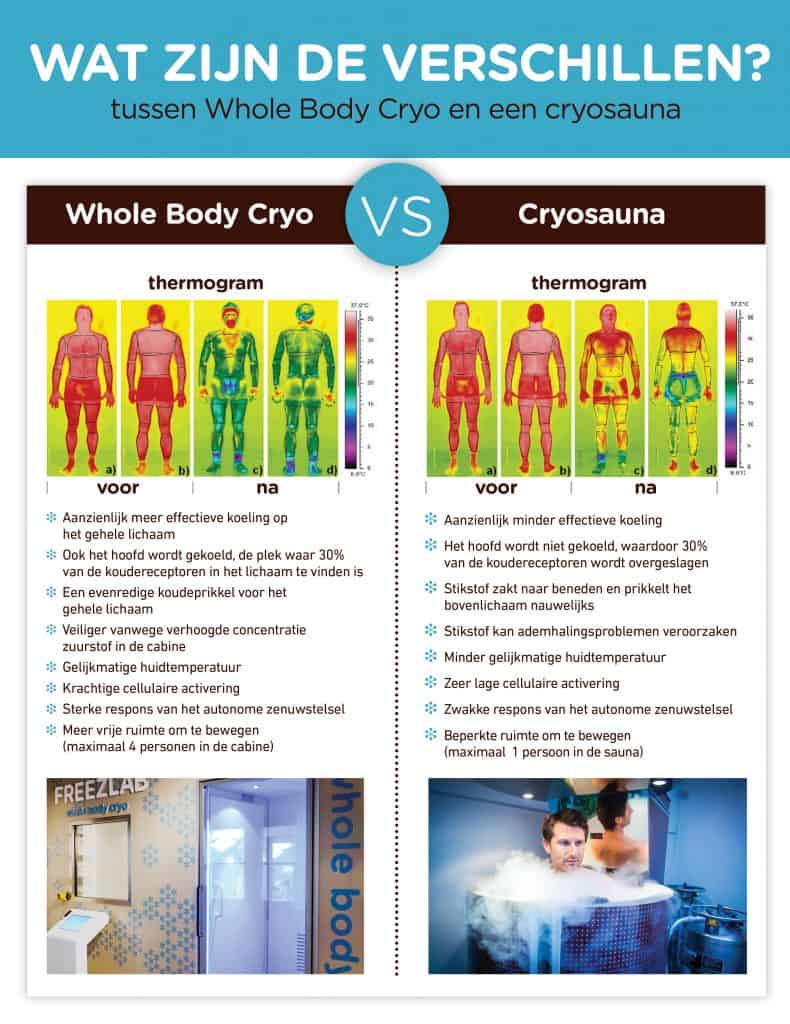 Freezlab:
At Freezlab in Amsterdam you stay for about 3 minutes at a temperature of about -110º Celsius in a Whole Body Cryo cabin. Incidentally, Freezlab is the first Whole Body Cryo (WBC) center in the Netherlands.
What is included:
entrance ticket for a cryo treatment of approximately 3 minutes
you get on loan socks, slippers, ear muffs, gloves and a disposable mask
Click here to order your voucher for Cryotherapy at Freezlab in Amsterdam.
What others looked at:
Other visitors of DagjeuitPagina.nl also looked at or were interested in Sauna, Spa and Wellness Discounts throughout the Netherlands and Private Sauna visits at various locations.
Book your tickets for Cryotherapy: Freezlab in Amsterdam Vouchers 17.50