Witness the strangest and unbelievably bizarre and wonderful things for yourself. Be amazed at Ripleys Believe It or Not in Amsterdam. You can now order entrance tickets for Ripley's Amsterdam with a discount of up to 43% via DagjeuitPagina.nl. You can order these discount tickets for the incredibly low price of 21.95 for only 12.50.
Click here to order your entrance tickets for Ripleys Amsterdam.
Ripleys Amsterdam:
Also look out your eyes! Admire the freak collection of the well-known explorer Robert Ripley and be amazed. This 5-storey building on Dam Square in Amsterdam is home to one of the city's most talked-about exhibitions. You fall from one surprise to another. More than 500 objects in 19 themed galleries. You can also learn more about Ripley's travels to, for example, the emperors of the Ming Dynasty in China. But also about his trip to the town of Hell in Norway.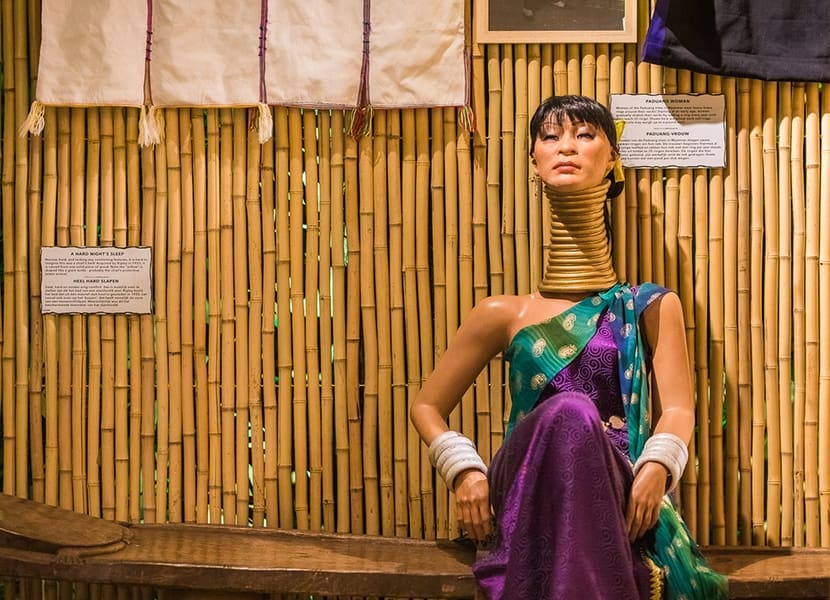 What can you expect at Ripleys Amsterdam:
At Ripleys you can admire a colorful collection of more than 500 objects and art products. 5 floors full of fun, interesting and educational exhibitions, collections and interactive experiences. From shrunken human heads to the jawbone of a megalodon shark. And from Robert Wadlow, the tallest man in the world, to testing your balance in the space tunnel. But also worth knowing about the hedgehog fish, shrunken heads and cannibal skulls. And many, many other peculiar objects. In short, the strangest attraction of the city of Amsterdam.
Did you know?
Did you also know that Robert Ripley is also called the modern Marco Polo? He traveled to more than 200 different countries in just 20 years. By the way, this made him the most traveled man in the years 1919 – 1940.
Click here to order your entrance tickets for Ripleys Amsterdam.
What others looked at:
Other visitors of DagjeuitPagina.nl also looked at or were interested in Bungee Jump in Amsterdam, City Challenge Amsterdam and the Splashbus in Amsterdam.
Book your tickets for Ripleys Amsterdam: Believe It or Not Tickets 12.50