Boat tour Haarlem; Take a look at the historic city of Haarlem from the water's edge. Book your entrance tickets here and get on board for an educational trip on the water of the river De Spaarne. You can order cheap tickets now via DagjeuitPagina.nl with a 40% discount of 14.00 for only 8.40.
Cruise Haarlem from the Boothuys:
In Haarlem opposite the famous Teylers Museum is the Boothuys, the place where the boat departs for an approximately 50-minute cruise on the river De Spaarne. Would you like to fully enjoy the city and its rich history?
Click here to book your tickets for the canal cruise Haarlem.
Historic Haarlem:
Take a boat trip through the canals of historic Haarlem. During your tour you can see all kinds of historic buildings, beautiful mansions, windmills and bridges passing by. Your boat trip is accompanied by an experienced skipper. He can tell you all about Haarlem, its history, the beautiful buildings you will encounter, the canals you sail through and why the canals are laid out in a star pattern. He knows all kinds of fun and interesting facts and facts.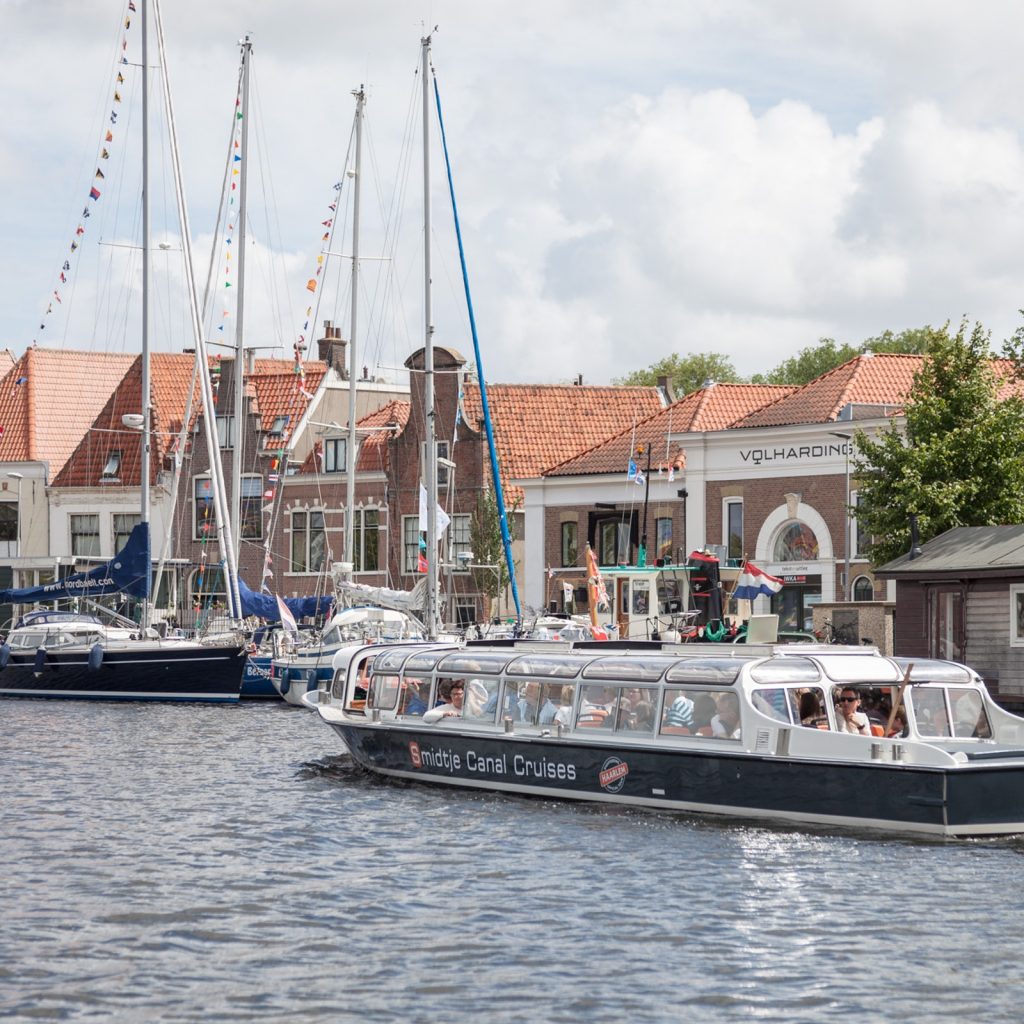 The boat during the Haarlem cruise:
The boat is specially designed for this type of boat trip. This allows you to see everything clearly and to take the most beautiful photos. If the weather is good, the roof can also open and you can see the sights even better, but also hear the sounds of the historic city and smell the different urban scents. And of course, your open-top photos will also look much nicer.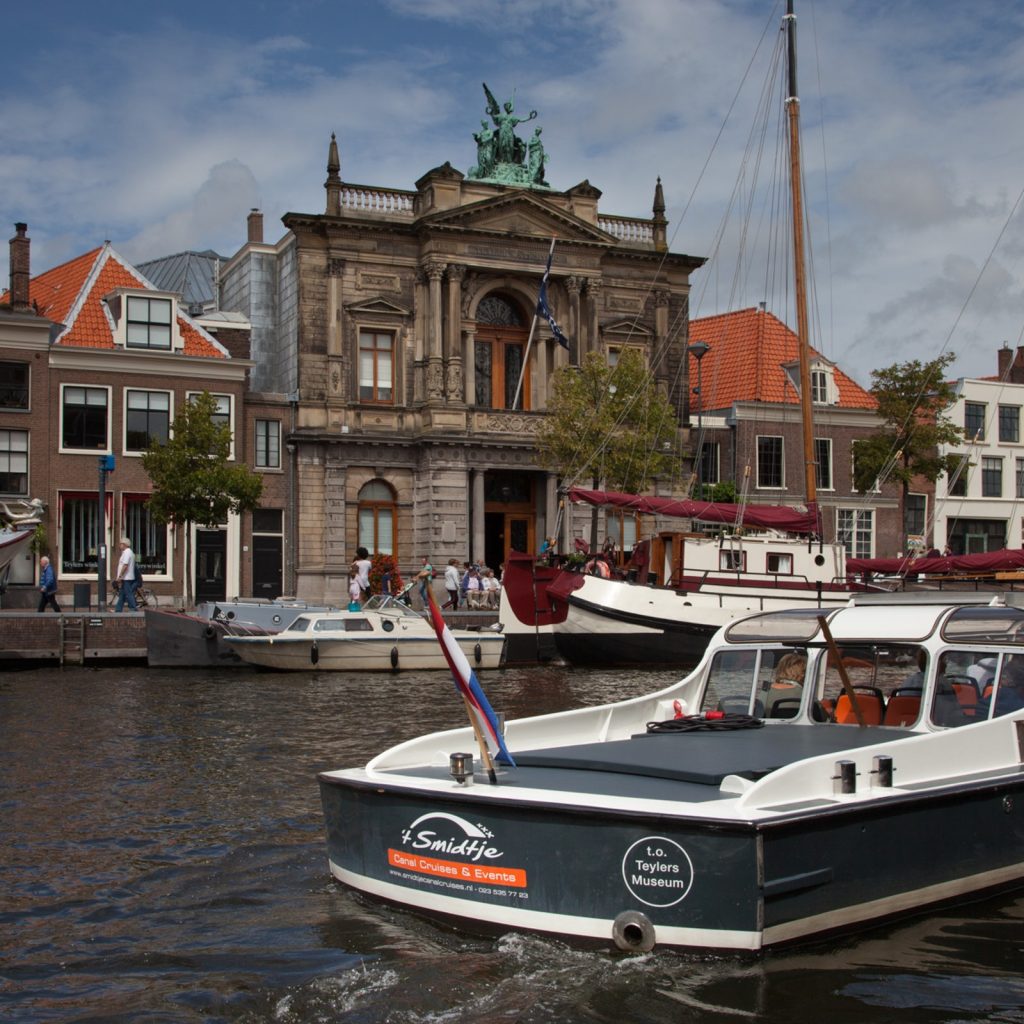 Live guide and audio tour:
Your tour is accompanied by a live guide who can ask you anything, but you can also opt for an audio tour. This audio tour is available in the languages Dutch, English, German, French and Spanish.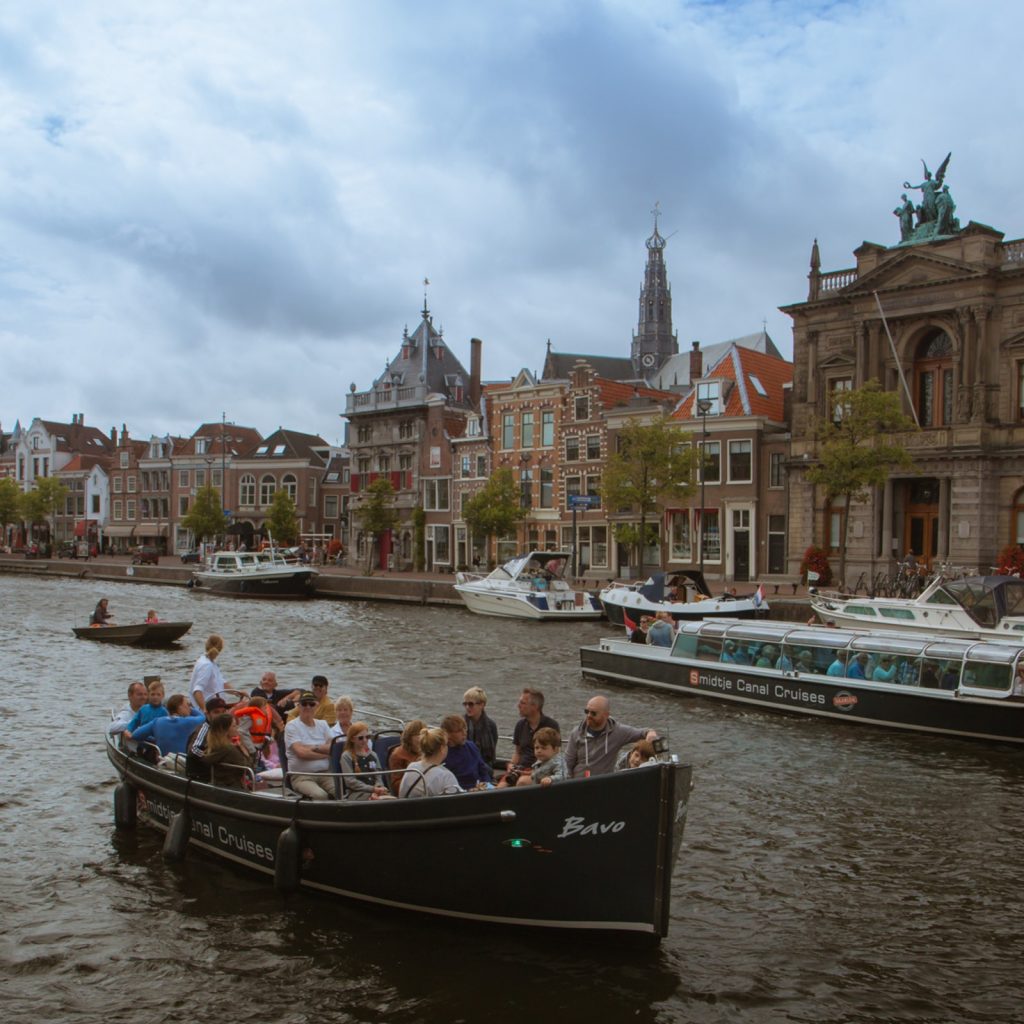 The tour of the Haarlem Canal Cruise:
The trip takes about 50 minutes and the first boat leaves in the morning at 11:00. After that, a boat leaves every 30 minutes from Friday to Sunday. And from Monday to Thursday there is a boat every hour.
Click here to book your tickets for the canal cruise Haarlem.
Haarlem city break:
Would you like to spend a bit more time in and around Haarlem, then it might be a good idea to combine your city trip Haarlem with a relaxed hotel stay. Click here to book your hotel stay in Haarlem .
What others looked at:
Other visitors of DagjeuitPagina.nl looked at or were also interested in private boat rentals in Amsterdam, a 2-day city trip package in Haarlem and your own electric dinghy in Haarlem, Amsterdam, Leiden or Utrecht.
Book your tickets for Canal cruise Haarlem: Tickets from 14.00 to 8.40