Rent an electric sloop: If you really want to get away from it all, you can do that on the water. Carefree enjoyment of the peace, the space and the distant view. Enjoy the swell of the waves along and under your boat. The rippling of the water along the bow. Depart when you want, stop when you want and moor where you want. Rent an electric sloop. This offer is valid until October 14. Until then you can rent an electric sloop for 6 or more people with a 57% discount and use it for 4 hours, for from 59.00.
To rent your electric sloop, click here .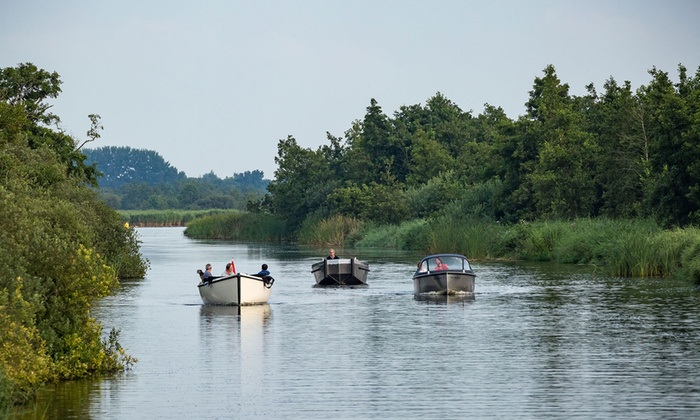 Rent an electric sloop:
The advantages of an electric sloop are countless; you won't be bothered by the noise of a noisy diesel engine, you won't be bothered by dirty exhaust fumes and all this means you don't have to worry about the environment. So carefree enjoying and in nature. There are electric rental boats in various sizes. In short, will we see you on the water soon?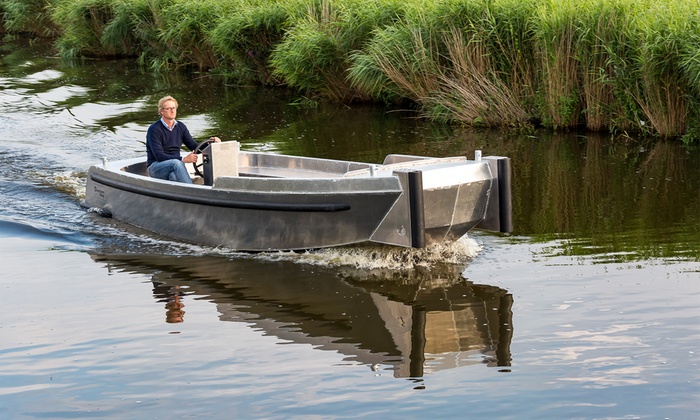 Rent a sloop? No license required:
One of the most frequently asked questions is whether you need a boat license to rent an electric sloop. You do not need a license to rent an electric sloop. Do stick to the applicable rules on and around the water!
Do you not have a boating license (need), but you do want to obtain a boating license? You can't beat the price, because via this site you can already order an online license for 1 course for only 19.95.
Click here to order your online license course.
Number of persons:
Electric sloops of various sizes are available for rent. There are sloops that are suitable for 6, 8, 10 or 12 people. Make a choice in the size of your sloop, book easily via this site and enjoy a wonderful day on the water to the fullest.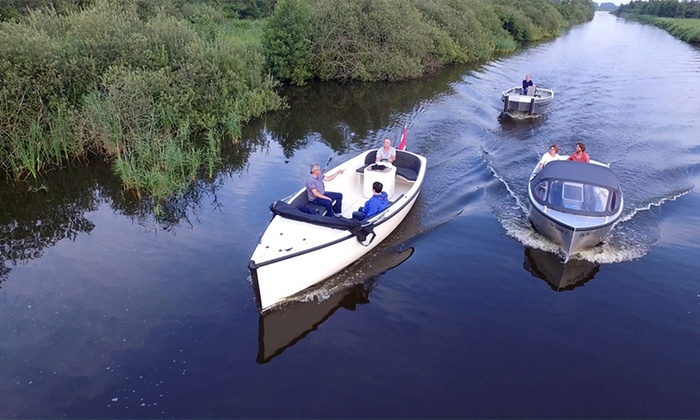 Rental locations:
There are 23 boarding locations spread over the provinces of Friesland, North Holland and South Holland where you can rent an electric sloop. So there is always one that is within traveling distance of you. Otherwise, you can beautifully combine renting with a weekend in Friesland or a city trip to Amsterdam, for example. Incidentally, the range of sloops to rent may differ per rental location. So make sure in advance that the sloop you want is indeed available at the boarding location you want.
To rent your electric sloop, click here .
What others looked at:
Other visitors to DagjeuitPagina.nl also looked at renting a private boat with Schipper in Amsterdam.
Book your tickets for Rent a sloop Friesland or other location from 59.00
From
€ Vanaf 59,00
per person