Have you always wanted to play a particularly exciting game of golf? Or would you rather dig up a dinosaur skeleton yourself? Then come to the Dino Experience Park in Gouda. Via DagjeuitPagina.nl you can now order affordable entrance tickets with a 32% discount of 12.50 for only 8.50.
Click here to order your entrance tickets for the Dino Experience Park in Gouda.
Dino Experience Park:
Dinosaurs particularly appeal to many children. Take your chance now and become a ranger for one day in the Dino Park in Gouda. There you can now come face to face with 70 different dinosaurs! You can also be active yourself. For example, solve the treasure hunt. All enjoy an exciting dino movie in the Dino Cinema. Or dig for a dino skeleton yourself. Also come to Gouda for a great day out for the whole family.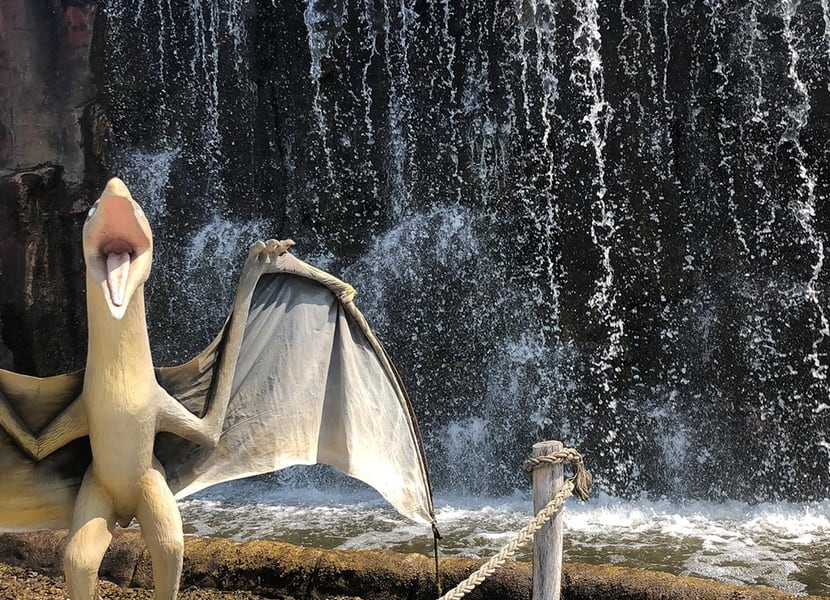 What more can you expect in the Dino Experience Park:
In the park you can learn everything about dinosaurs. How long ago they lived on our Earth, what they ate, what their habits were and much more. If you are tired of a trip along the dinosaurs, you can jump in the Jump Zone. Take a selfie with your most favorite dinosaur. Or come and enjoy a snack or drink in the Restaurantosaurus.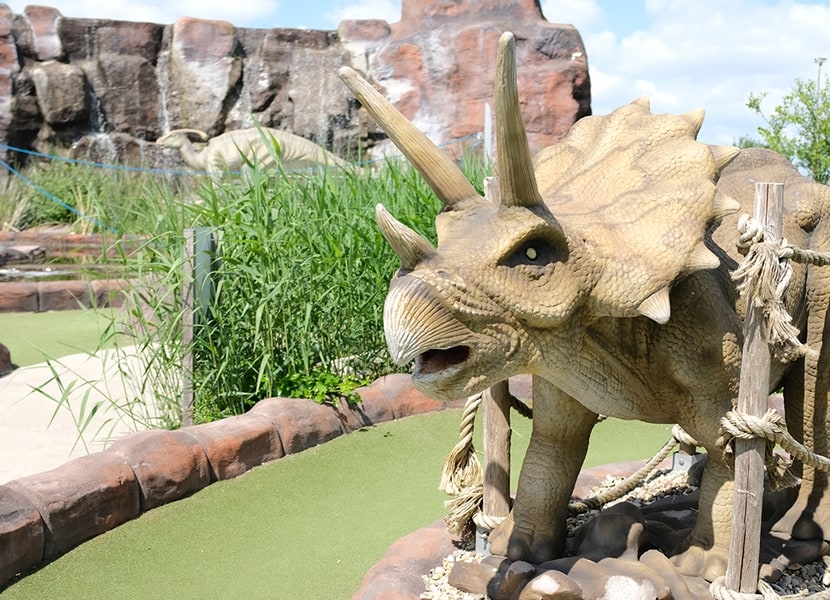 Jurassic Golf:
Go on it; try hitting a hole in one if you are being watched by a Tyranosaurus Rex. That was not the most dangerous kind though. That was definitely the Giganotosaurus. For example, he could easily handle a Tyranosaurus Rex. But on the Jurassic midget golf course you can play a game of 18 holes, while walking between all kinds of dinosaurs. Hope it turns out fine……….
Click here to order your entrance tickets for the Dino Experience Park in Gouda.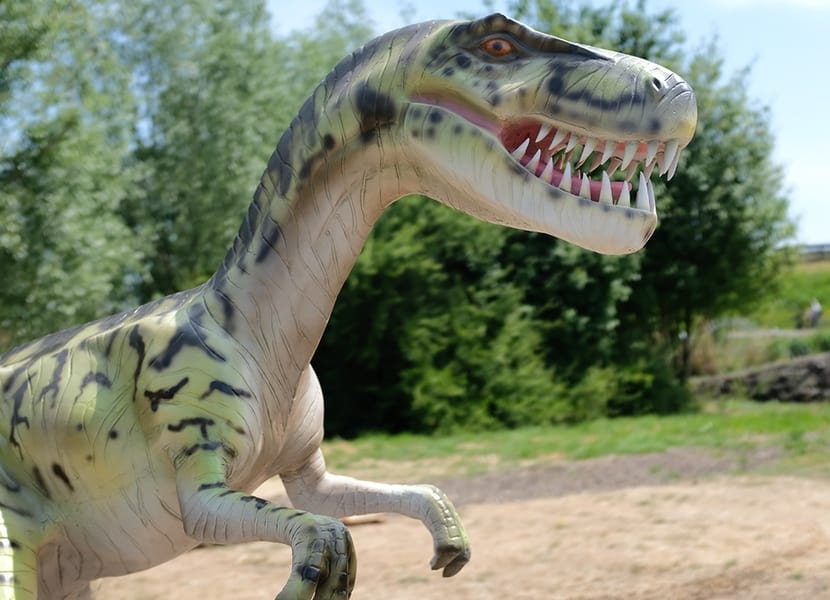 What others looked at:
Other visitors of DagjeuitPagina.nl also looked at or were interested in World of Dinos in Utrecht and Dinopark Landgoed Tenaxx in Wedde (Groningen).
Book your tickets for Dino Experience Park: Discount Tickets 8.50