Let's hope you keep your feet dry! Take an original tour through the city of Rotterdam with the unique Splashbus Rotterdam. Via DagjeuitPagina.nl you can now order your voucher at a discount with a 15% discount from 27.50 for only 23.50.
Click here to order your discount vouchers for the Splashbus Rotterdam.
Splashbus Rotterdam:
This unique amphibious bus starts with a big splash in the Maas. And now hope you keep it dry ………. After the dive in the water, you make an approximately 60-minute trip to the best and most special sights of the city of Rotterdam. Rotterdam is particularly known for its modern architecture. You will be able to admire the Rem Koolhaas, the Erasmus Bridge and the Euromast from the water. Also take the most beautiful photos of the Rotterdam skyline. From the water it is still a different dimension than from the land.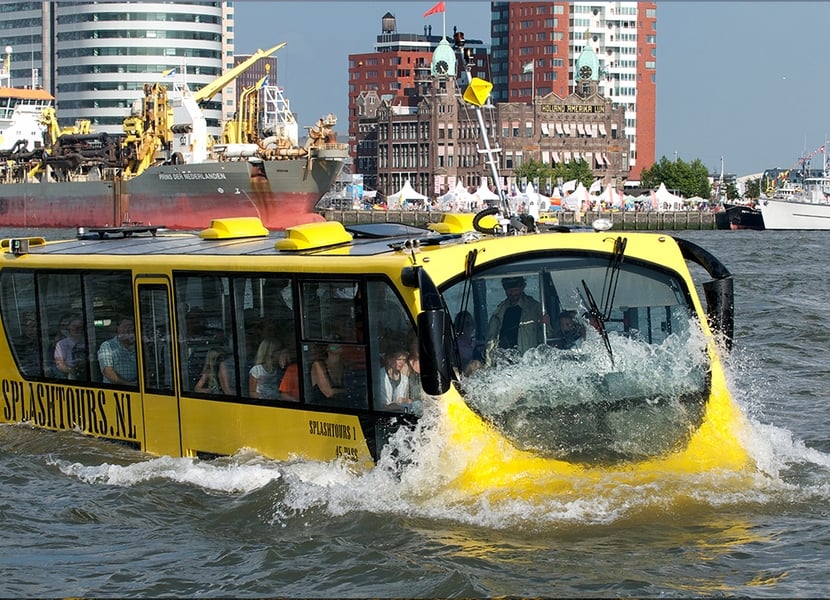 What more can you expect during the Splashbus Rotterdam tour:
During the tour a guide will accompany you to tell you all about the city. The bus is not really wheelchair friendly. You have to climb stairs to get on the bus. Most of the tour is over the water. Do you have the right sea legs? Of course you want to experience this during your city trip Rotterdam. It is a super fun day trip for young and old, which you will remember with pleasure for a long time.
If you are still looking for a nice, cozy, romantic or trendy hotel in Rotterdam, then click here .
Click here to order your discount vouchers for the Splashbus Rotterdam.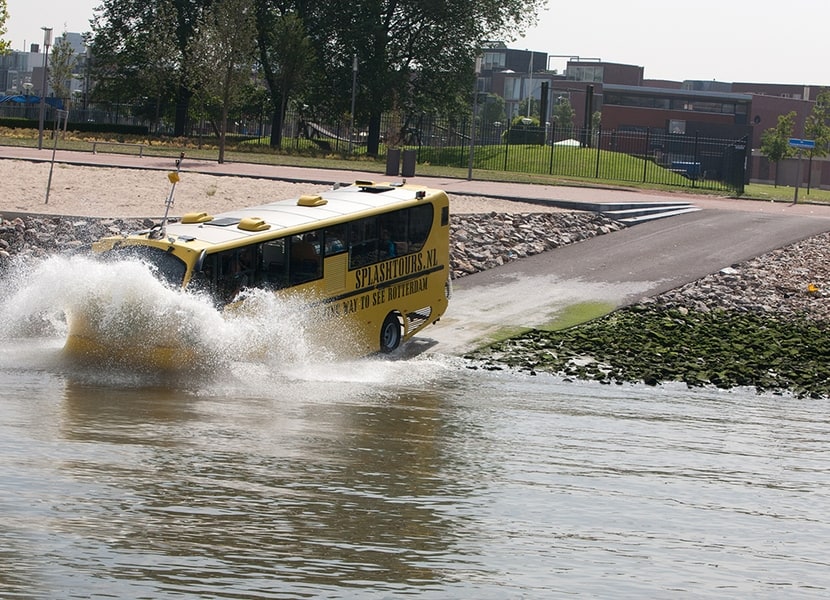 What others looked at:
Other visitors of DagjeuitPagina.nl also looked at or were interested in visiting the Euromast Rotterdam. Making a cruise through the port of Rotterdam and dining on the Euromast .
Book your tickets for Splashbus Rotterdam: Advantage Voucher 23.50