Surprise your loved one, yourself or both with an extensive Wellness Package at Blue Wellness resorts. Perhaps a fun and original Valentine's Day gift? Via DagjeuitPagina.nl you can now order discount vouchers for a Wellness Package with a nice discount of 56% of 67, = for only 29.50. Click here to order your vouchers for the Wellness Package from Blue Wellness. For an impression, watch the film of the Blue Wellness Resort in Leiden below. https://www.youtube.com/watch?v=4p3HnUDEE-M
Wellness Package:
Order your voucher and choose from 5 different wellness resorts where you can relax, unwind and pamper yourself, your loved one or together. All resorts have spacious wellness and sauna facilities that you can use freely and without restrictions. Such as various types of saunas with and without infusions or herbs, delicious steam baths, swimming pools and whirlpools. In addition to using the wellness and sauna facilities, you can also indulge yourself in a delicious culinary way. Both Brabant and Limburg are particularly known for their Burgundian hospitality.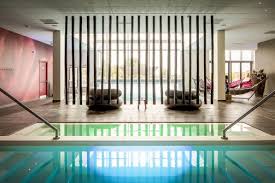 What is included:
This extensive Wellness Package naturally includes the day entrance to the resort of your choice. In addition, you can choose from a relaxation massage of 25 minutes, a facial treatment of 30 minutes, the hammam basic of 25 minutes or the treatments rasul of 40 minutes. In addition, you can freely use all wellness facilities. But also unlimited use of scrub salt, shower gel and shampoo. And you can also participate in the experience program, if available.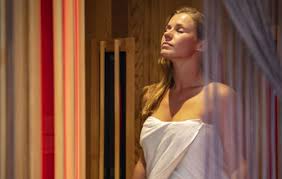 From which locations can you choose:
The locations you can choose from are
NB 1: The hammam basic is not available at the location Trivium and Stadspark. NB2: For the locations Leiden, Sittard and Helmond, a surcharge of 4.95 must be paid on the spot. Click here to order your vouchers for the Wellness Package from Blue Wellness.
Book your tickets for Wellness Package: Valentine's offer 💝 Blue Wellness from 67, = for 29.50